South Africa drops miners' murder charges… for now
The Jeenyus Corner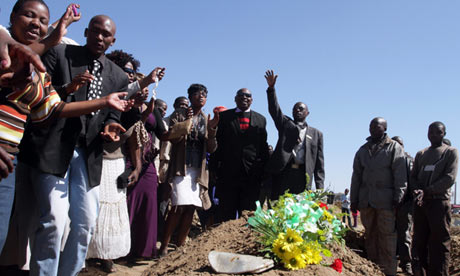 South African prosecutors have provisionally withdrawn murder charges against 270 miners who had been accused of killing 34 striking colleagues shot dead by police, but said they could be recharged when investigations are complete.
Public anger had been mounting at the charges, made under an apartheid-era law under which the miners were deemed to have had a "common purpose" in the murder of their co-workers.
The police killing of the strikers last month at the Marikana mine, run by platinum producer Lonmin , was the worst such security incident since the end of white rule in 1994, and recalled scenes of state brutality from that era.
"Final charges will only be made once all investigations have been completed. The murder charges against the current 270 suspects will be formally withdrawn provisionally in court," Nomgcobo Jiba, the acting national director of prosecutions, said in a televised news conference.
The miners…
View original post 98 more words