Gold Jumps 3.1% on Week as Silver Soars 7.1%, US Bullion Coins Solid
The Jeenyus Corner
Coin News.net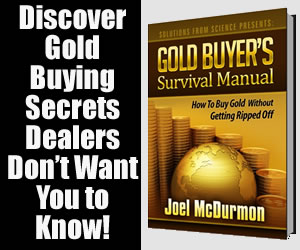 Gold rallied to a more than six-month high at above $1,740 an ounce after Friday's disappointing U.S. jobs report fueled Fed stimulus bets. Jumping 2.0% on the day, gold prices spurred ahead 3.1% on the week.
"Gold is going through the roof because this negative data makes QE3 more likely now," Reuters quoted Daniel Briesemann, commodities analyst at Commerzbank in Frankfurt.
The U.S. Labor Department said 96,000 jobs were created in August while also revising downward June and July data to show 41,000 fewer jobs than previously reported. July's revised figure was 141,000, which is less than spectacular itself.
Related articles
View original post 96 more words