UN Propaganda Asset Angelina Jolie Treks to Syrian Refugee Camp
PN
by Kurt Nimmo
Infowars.com
September 10, 2012
CFR member, United Nations propaganda asset and "special envoy" Angelina Jolie has been sent to Jordan to bring attention to the squalid conditions at the Zaatari refugee camp.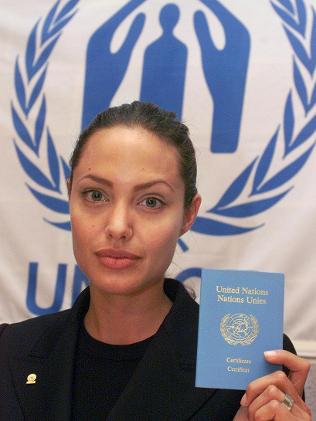 "UNHCR spokesman Ali Bebe says the Hollywood star arrived Monday and is to visit Jordan's first tent city for Syrian refugees on Tuesday morning," the Associated Press reports.
Jolie will be accompanied by U.N. refugee chief Antonio Guterres and Jordanian Foreign Minister Nasser Judeh. Guterres is a former prime minister of Portugal and leading member of the Socialist International and a Bilderberg attendee.
Zaatari is one of a number of Syrian refugee camps in the Jordanian desert. The U.S. and its asset run by the CIA and Britain's MI6, the Free Syrian Army (FSA), recruit fighters from the camps for the ongoing effort to depose Bashar al-Assad and install a more globalist friendly entity…
View original post 428 more words