The Illumination Society presents FREE Movie Night. On 1st Tuesdays every month the Illumination Society shows a film we feel is important for the time in which we live. Films that dig deep into subjects like – The World History – UFO – The New World Order – Spirituality – Prophecy – Science – What's Happening To Our Food – Agenda 21 – Vaccines and many other subjects.
Our Free Movie Night has been well received by people from all walks of life. People concerned with the things happening in our world today. People that want to know what is happening all around us and what we can do to stand against those that wish to rob us of our freedoms and our God-given rights. Come out and learn about subjects you may or may not be aware of. We hope that our Movie Nights, and our following Q&A time will shed some light on these subjects, and help you to see America's role in past, present and future history.
My people are destroyed for lack of knowledge: because thou hast rejected knowledge, I will also reject thee, … Hosea 4:6
We will be presenting the following films on the following dates:
– See more at: https://www.facebook.com/events/567103263394611/
Movie night at the Barnes & Noble @RIT confirmed for Thursday September 18th from 5:00pm – 8:45pm. (the store closes at 9:00pm).


Our Fall Movie night is set for Thursday September 18th from 5 pm to 8:45 pm at the Barnes & Noble @RIT. The Movie will be held in the Barnes & Noble conference room, which is located on the second floor of the building, almost straight back from the escalators. This should be a really exciting Movie Night as four of our own members will be doing questions and Answers: We'll also devote some time to Networking/Pizza/Snacks/Socialization – where we can eat, drink, socialize, and have fun together. As always we'll have 50/50 prize drawing where we and other articles available! Lastly, we'll be holding an election for an Executive Committee. The committee is comprised of a Chair, a Vice Chair, a Treasurer, and up to seven At-Large Positions. The folks elected to the Executive Committee serve one year terms. The primary responsibilities involve planning our meetings, choosing speakers and topics, and having fun! If anyone is interested in serving on the executive committee, please let us know when you RSVP.
By Michael J. Murphy, Co-Producer of "WHAT IN THE WORLD ARE THEY SPRAYING
Since the release of the groundbreaking documentary "What in the World are They Spraying?", millions have woken up to the damaging effects from chemtrail/geoengineering programs. As a result, movements around the world are being formed to address these crimes. While many who were previously unaware of these programs are now taking action, the question now that is often asked is "Why" is this happening. Michael J. Murphy, Originator and Co-Producer of "What in the World are They Spraying?" in association with Barry Kolsky have produced "Why in the World are They Spraying?" which will answer that question.

"Why in the World are They Spraying?" is an investigative documentary into one of the many agendas associated with chemtrail/geoengineering programs, "weather control".
We are encouraging everyone who purchases a DVD to make copies and hand out for free in support of our vision of making this issue known to all. Order yours now!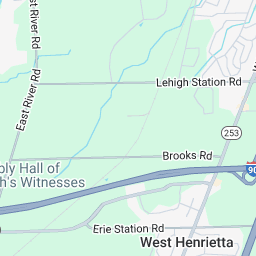 RIT Barnes & Noble
100 Park Point Dr, Rochester, NY 14623


Rochester

,

NY

14623

Thursday, September 18, 2014 from 5:00 PM to 8:45 PM (PDT)
Geoengineering & Chemtrails: What In The World Are They Spraying? And Why?
Have questions about Movie Night Geoengineering & Chemtrails: What In The World Are They Spraying? And Why??
Contact Daniel Leach